Today my
Color Wheel quilt
is being featured on
Quilt Story
! Whoo hoo!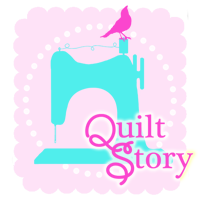 I'm sort of a little, tiny bit, majorly honored and excited.
In honor of the feature, I'm doing a giveaway today!
You're very own copy of Joelle Hoverson's Last Minute Patchwork and Quilted Gifts which is where the Color Wheel pattern can be found. You can make your very own!
I really love this book. It has great patterns, both quick and simple to more complex. One of my favorite things about the way the book is organized is that it is divided into sections based on how long the projects take. Very nice.
So here are the rules....
ENTRY 1
:
Become a follower
here
and
leave a comment
in the comment section letting me know. If you are already a follower, you can just say that in the comment section.
Optional extra entries (extra credit? yes please!):
Option1
: Post about my giveaway on your own blog with a link back over here and leave a comment in the comments letting me know. Let me know your blogsite as I'd love to visit:)
Option 2
: Post about my giveaway on Facebook or twitter with a link back to my blog and leave a comment letting me know.
Giveaway closes at midnight Thursday, February 17th and
winner will be announced next Friday here on the bloggeroo.